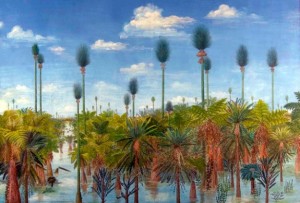 Botanical Dimensions is producing its first event in the Performing Arts Center at Occidental Center for the Arts. Please join us, if you are in Northern California, for this special evening: A conversation between two old friends. Kat has long been friends with the renowned psychedelic researcher, author and wise teacher, Dr. Ralph Metzner. They will present and discuss plants and mushrooms as teachers of nature and door-openers to the spirit world.  What can we learn from these amazing plant teachers, the vines of visions, the mushrooms of magic?
Nature awareness deepens our experience of being alive, and the need to care for the world we live in. How has our culture's discovery of psychedelic experience enhanced our sense of being nature and the responsibility that gift entails? Where do we go from here?
Subscribe to our mailing list here, to be informed when tickets go on sale, very soon. This event will be held in West Sonoma County, north of San Francisco, on Friday evening, June 17, from 7-9pm. It will be a benefit event for Botanical Dimensions and the Green Earth Foundation, so we hope for a great turnout. More info to come soon!