Announcing another great learning experience in South Kona, on Hawaii, "The Big Island"

~ Come study ETHNOBOTANY for 12 days & nights, from Jan. 28 to Feb. 9, 2014 ~ Look here

LITTLE PLANET, BIG ISLAND!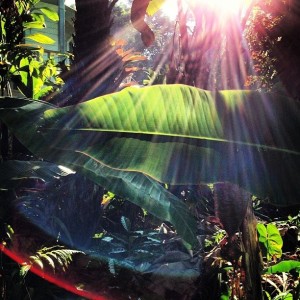 Learn together about all aspects of plants, their uses, and their lore. We'll learn in our tropical classroom, on the beaches, in gardens, on the forested mountain, and roaming the volcano. Join our small group and guest teachers for an enriching time, looking at glorious nature through the eyes of various cultures. We will focus particularly on the worldviews of Pacific migratory cultures and the native peoples of the Americas, but set in global history. We'll spend time at two botanical gardens, and amid the giant tree ferns and diversity of the upland South Kona forests.
Cost is $2,950, which covers all lodging, meals, on-island transportation, field trips, and exceptional teachers. $500 of your fee is a tax-deductible contribution to Botanical Dimensions, to help maintain the Hawaiian Forest-Garden that we'll visit. Please consider joining us for another marvelous learning adventure. Maximum group size is twelve participants. (Participants reserve and purchase their own flights.)
To apply, email info(at)botanicaldimensions.org, or send in your name and interest in the comment space below. We'll be in touch right away. MORE details here, with application.
Note: Kathleen Harrison has taught a course similar to this, on this beloved Big Island, for over a decade. The group experience just keeps getting better! Join this unique teacher and absorb her knowledge and love of nature, in surroundings that will soothe and delight your senses.