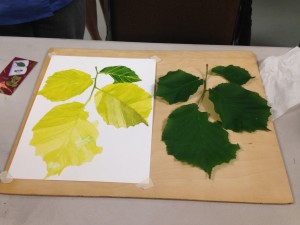 Botanical Illustration: The Art of Seeing, Drawing and Painting Plants- Saturday, March 3 and Sunday, March 4, 10am-4pm
An expansion on our 2017 Botanical Illustration class. Join us for one or both of these classes, taught by returning guest artist, Donna Torres, and artist-in-residence, Kathleen Harrison. The first class will teach how to really see and draw plants, and the second class will follow up with teaching you how to create a beautiful watercolor portrait of your plant.
For more information or to register, go to https://botanical-illustration-2018.brownpapertickets.com/. This class is small, so sign up today! We have only a limited number of seats for those who will not attend both days of the workshop.
For questions, email info (a) botanicaldimensions.org. More classes to be announced soon.